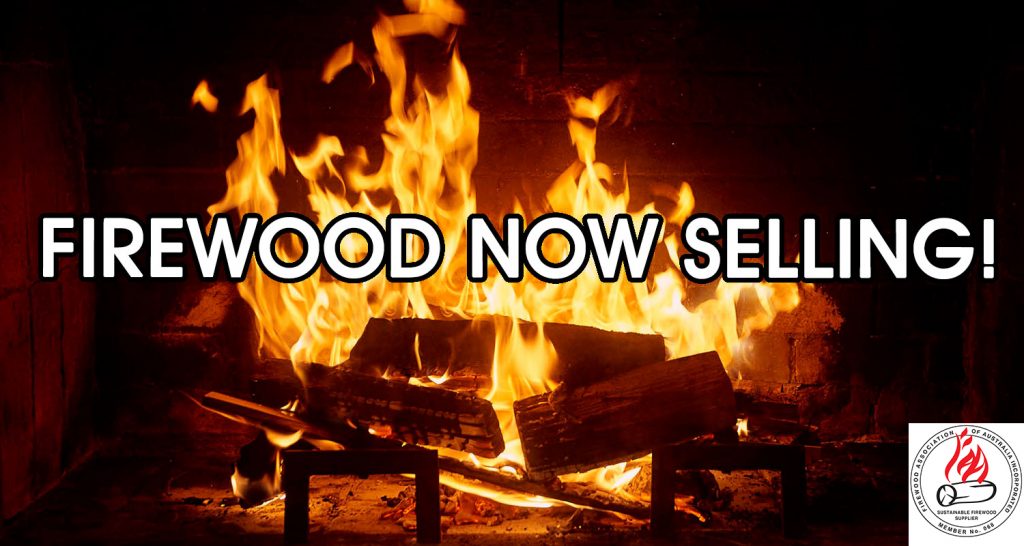 Great deals on Firewood now on with quality hardwoods available.
All our Firewood is moisture tested to ensure that it reaches Australian Standards and burns great!
FAQ
Do you deliver firewood?
Yes we deliver to distances around Metro Melbourne. Delivery and pick up available. Please contact us for more information on pricing to your area.
How do you measure the amount I get?
When buying by weight we use our certified scales on our loaders to measure the weigh of the wood to ensure you get exactly what you pay for.
Do you stack firewood on delivery?
No sorry we do not stack firewood upon delivery. All deliveries are tipped off one of our trucks.
What is the quality like?
We source only 100% sustainable, seasoned, dry and ready to burn firewood from trusted and experienced suppliers. Our wood is moisture tested when it arrives to ensure that it meets Australian standards and will burn well.
What types of firewood do you sell?
We endeavour to have red gum & blue gum available throughout the firewood season, however we do often source and sell other firewood, like Iron bark, Stringy Bark & Yellow box. 
Straight Iron Bark Firewood  – $600 per tonne – only available in one tonne lots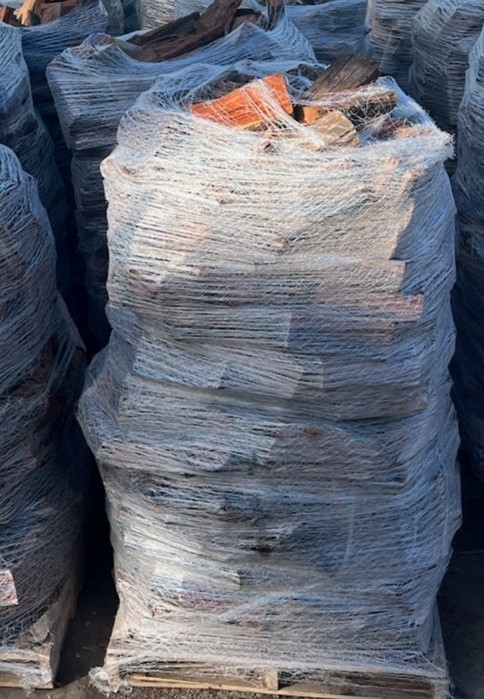 Straight Red Gum Firewood – $500 per tonne / $250 per half tonne or caged lot / $250 loader bucket/ $125 for 500 litre black bin lots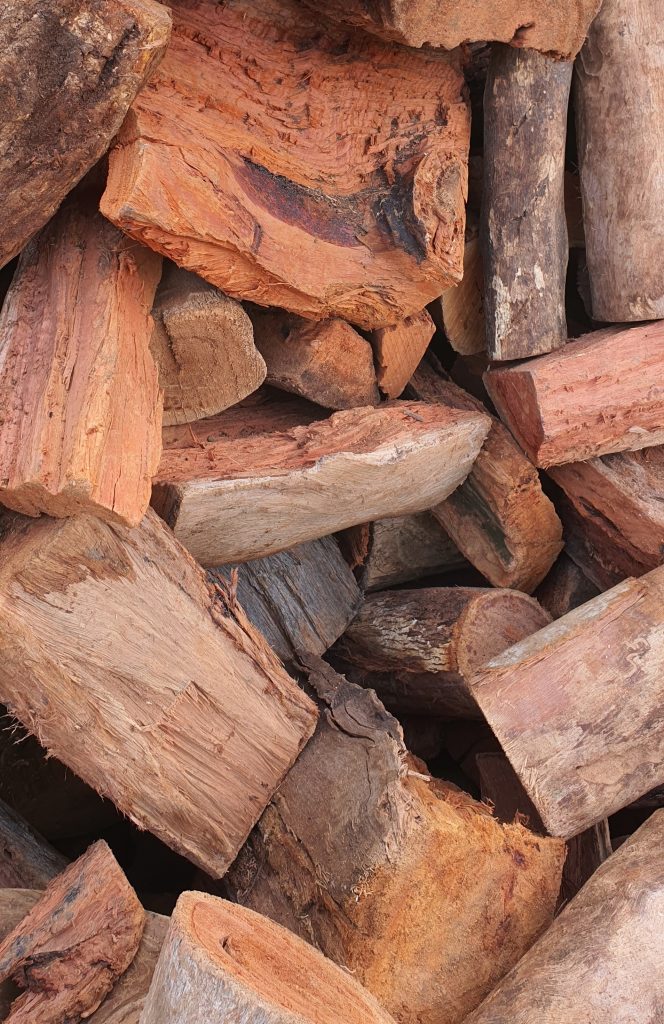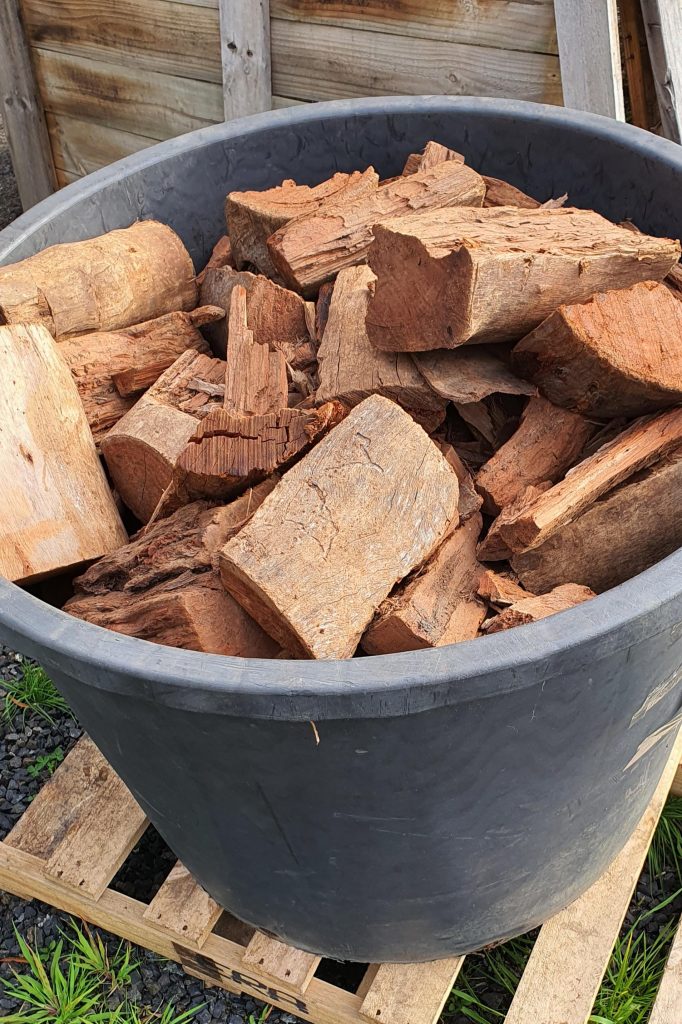 Black bin lots
Straight Blue Gum Firewood  – $450 per tonne / $225 per half tonne or caged lot/ $160 loader bucket / $115  for 500 litre black bin lots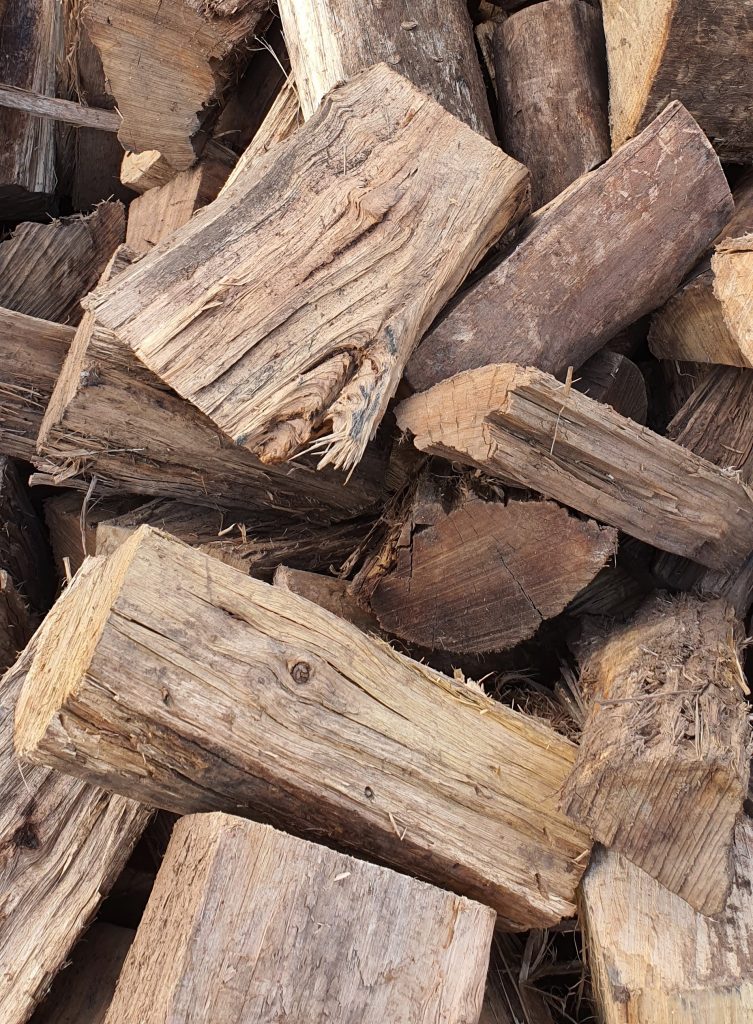 Mixed firewood combo is a brilliant all round wood combination that burns hot and lasts a long time without difficulty lighting – Will keep you warm all winter long.
Mixed Combo 50% Blue Gum and 50% Red Gum – $480 per tonne / $250 per half tonne
Kindling Bag 10kg – $20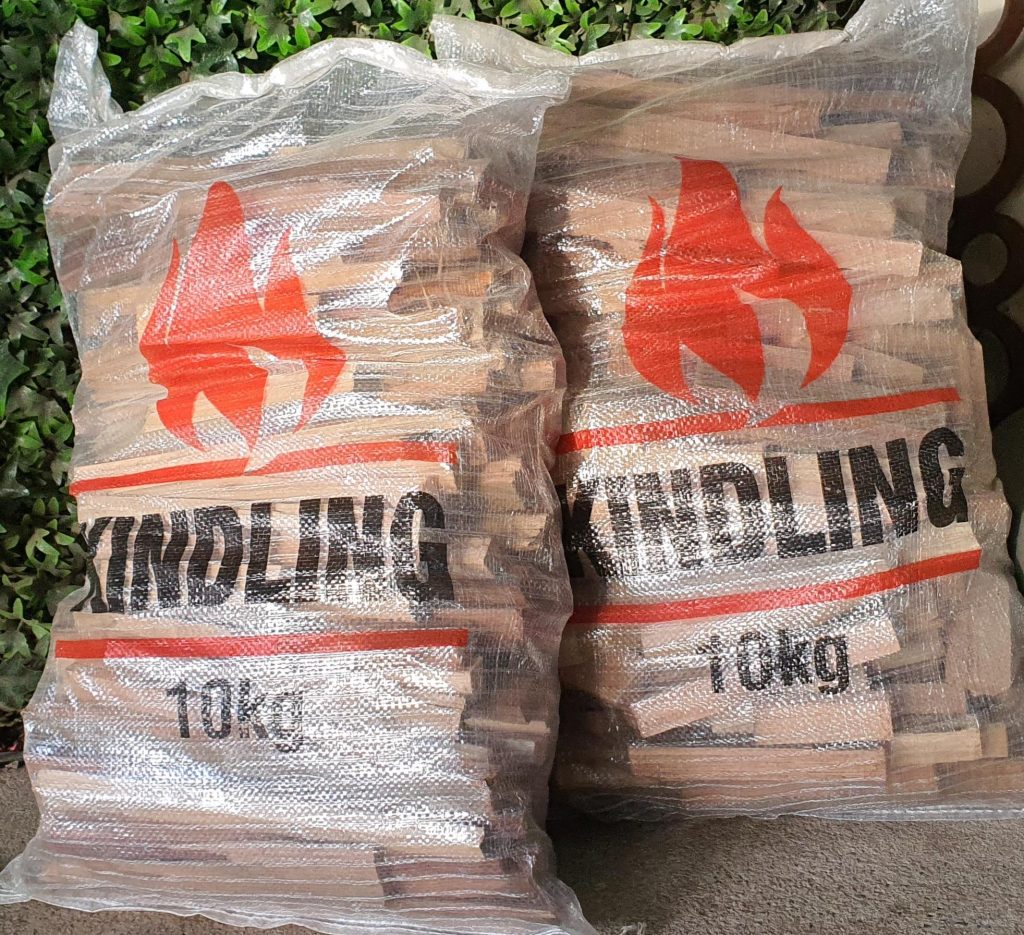 ---
WHEELIE WOOD BINS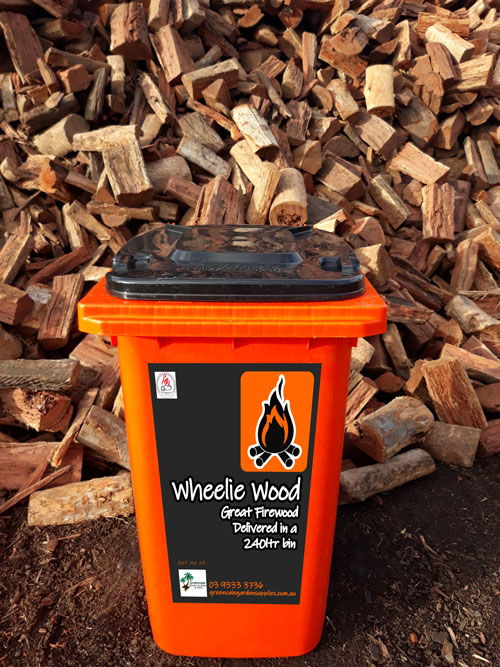 No room for a bulk delivery or sick of running around for bagged wood?  Well we have the answer for you!
Introducing the Wheelie Wood option!
#We stock the best wood on the market and all our wood is moisture tested to ensure that it is appropriately seasoned.
#Keep your wood dry! The Wheelie Wood offers a secure and dry place for you to store your wood, therefore there is no more need to fill up the garage with wood. Place the bin in the backyard or anywhere around your home without having to worry about keeping wood dry from the rain.
#Clean and easy to store! No more stacking and cleaning up firewood. These 'no fuss and no mess' bins make storing wood easy. The bins fully loaded weigh around 100 to 120kgs but have wheels so you can easily move them into your garage or backyard.
How it works;
Phone to make an initial order for delivery of one or more of our 240ltr Wheelie Wood bins filled with premium firewood. 

Each load of wheelie bin is: $89 for Blue Gum; or $99 for Red Gum.

Pay an initial delivery fee based on your area and a deposit of $50 for each bin you book (your bin deposit is refundable when bin returned*see Terms and Conditions below).

When your wood supply is running low simply call us to book a refill delivery. Refill deliveries are free on Saturdays within approximately 20km from Greenvale - for FREE Delivery Please see Terms and Conditions below*. Refill deliveries on days other than Saturdays will incur a delivery charge.

When you no longer need your Wheelie Wood bin, phone us to book a pickup time for us to collect your bin and arrange your deposit to be refunded to you.

Terms and conditions
1. Initial delivery of Wheelie Wood Bins may be carried out on any day of the week as discussed with you at the time of ordering. Delivery charges apply.
2. For recurring deliveries of firewood refill for customers within our local delivery zone, delivery is free on Saturdays (approximately 20kms of Greenvale, please talk to our staff for more information and to find out if you are within our delivery area). If you would like a different day for delivery you will be charged a delivery fee.
3. Option to pick up bin is strictly unavailable. If you would like to pick up firewood please look at our other options on this page.
4. Deposit on Wheelie Wood bin is not refunded if bin is not returned to us in a good condition.
5. This offer is only while Firewood stocks last. We strive to keep Red Gum / Blue Gum firewood in stock all winter long but sometimes we might simply run out. If this was to occur we will substitute with an equivalent quality firewood product, if you choose not to continue with the offer then we will pick up our bin and return your deposit to you. 
---